There are a number of different types of Fire Extinguisher designed for different area's of a building and uses, we will fully advise you on the right extinguisher for the right location.  Our Fire Risk Assessments provide a full review of your sites fire plan, eqiupment and detection and can be arranged as required.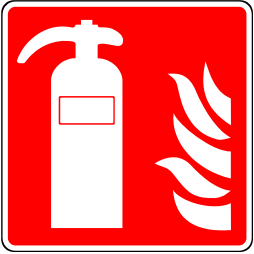 Fire Extinguisher Types
There are a number of Fire Extinguishers for different purposes the below list provides additional information on the types and uses:
Water for your A rated fires (paper, wood, textiles)

CO2 for electrical risks and B rated fires (flammable liquids)

Foam for A and B rated fires

Dry Powder covers all risks but be aware, there are many areas where these are not suitable

F Class / Wet Chemical excellent for covering your deep fat fryers
If you need something a bit specialist we can supply that too. Don't worry we can advise you on the right extinguishers for your situation.
Our fully qualified technicians will commission, install and fix for you. Where your walls are not suitable we can supply stands to ensure you are still compliant.
Contact us to talk it through or arrange a visit.