We provide fire alarm systems to suit any premises requirement, and our range of solutions ensures the best design and installation is undertaken to protect your property.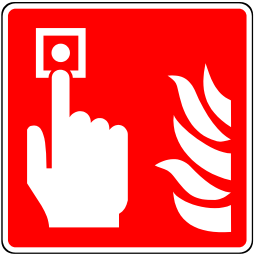 Fire Alarm System Types
The Solutions we provide include:
Conventional / Non Addressable Fire Alarm Systems

Addressable Fire Alarm Systems

Analogue Addressable Fire Alarm Systems

Radio/Wireless Fire Alarm Systems
Fire Alarms are available in four main types, and we will advise you on the best solution for your building:
Conventional Fire Alarm Systems
Conventional Fire Alarm Systems have a number call points that are linked to different zones within the building. The fire alarm control panel will give a rough indication of where the fire is located.
Addressable Systems
Addressable Systems allow the exact location of where a fire has started to be pinpointed. This accuracy comes from the right design and number of zones that are linked to the control panel to allow quick and easy identification of the fires origin.
Analogue Addressable Fire Alarm Systems
Analogue Addressable Fire Alarm Systems are Intelligent Fire Alarms, several manufacturers offer analogue addressable fire alarm systems and they determine the protocol that is used.  These systems are generally basic and the control panel decides on whether a fire event has occurred within the building.
Wireless/Radio Fire Alarm Systems
Wireless Fire Alarm Systems are a new alternative to other wired fire alarm systems.  They use Radio Frequency (RF) to connect the system its devices and sensors together with the fire alarm controller.  The concept adds a great many benefits including lower installation cost with no need for costly wiring to be run into existing buildings.
Our Services
It's about making sure your buildings are protected, and that your people are safe.  Contact us to talk through your needs we can work with you to ensure we meet your budgets whilst complying with the current standards.
Our service provides regular servicing and testing of your new alarms as well as any existing alarm systems; a legal requirement every six months in line with BS5839.  Such regular maintenance will ensure your alarms are in full working order at all times and are ready for use day or night should a fire occur at your property.
You can rest assured that whatever your situation our Fire Solutions will guide you clearly through the process of investing in, and the subsequent maintenance of fire alarms for your property.